Magnetic / optical procedure
The magnetic/optical procedure originates from the field of forensic science. It is used for various applications.
By applying a magnet, a magnetic field is generated at the location to be tested.
The magnetic field penetrates up to 2 mm into the workpiece. A film allows the magnetic field to be read using a reading device. Changes on the framework, such as embossed numbers or letters, but also manipulations or alterations can thus be made visible.


Radiography / X-ray
A detailed view of the framework can be acquired by means of an x-ray scan. If alterations or welds are made, these can be revealed using radiography. The X-ray examination generally takes place when all other test procedures have proven unsuccessful. An examination for hidden numbers or numbers can be done with X-ray. In many cases, this procedure has already helped in the search for a chassis number and the identification of vehicles.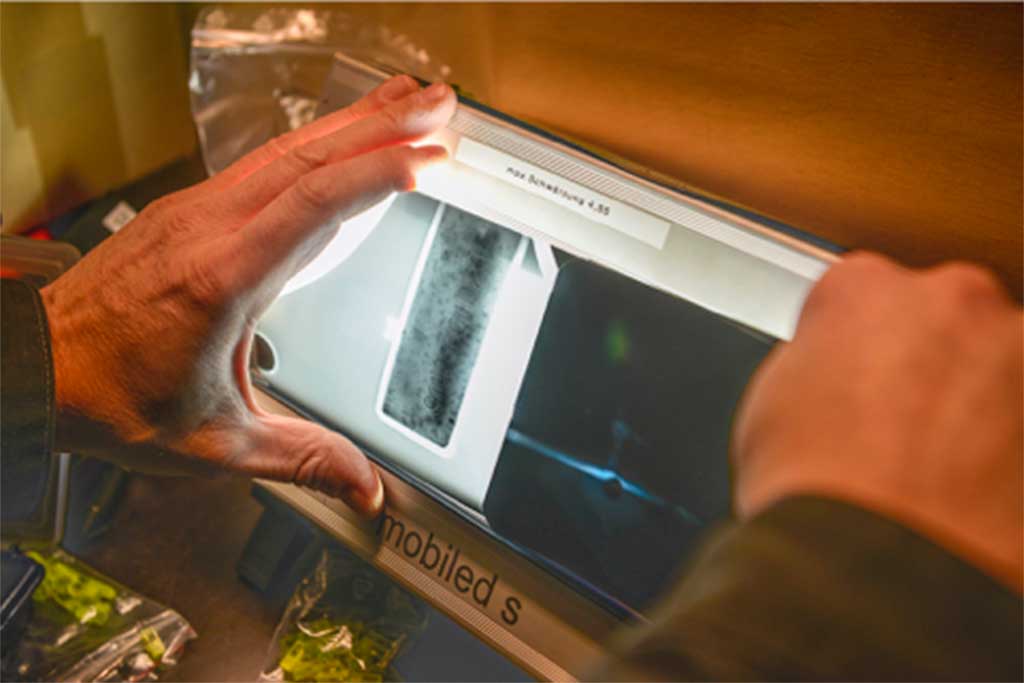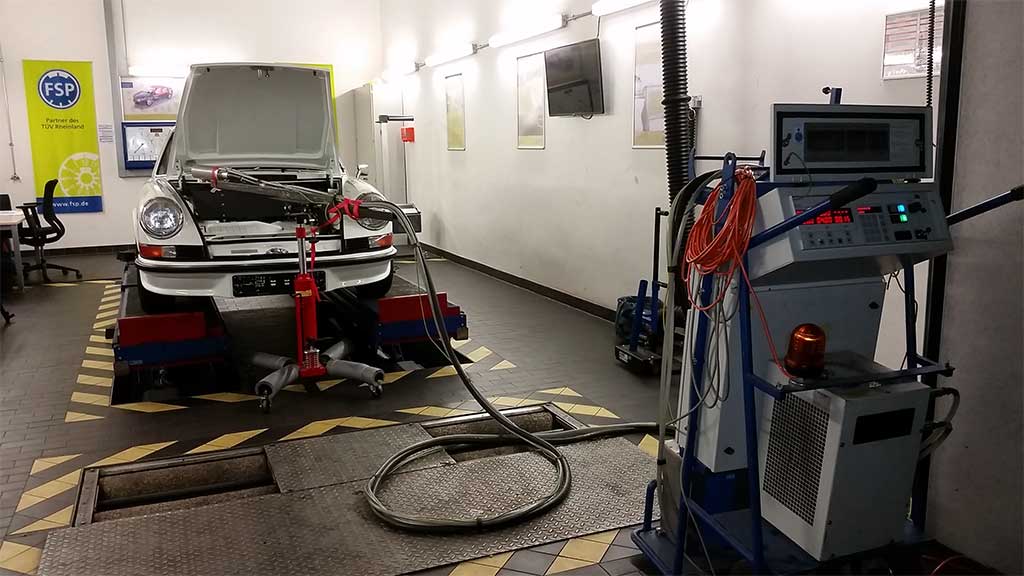 Spectral analysis
Spectral analysis using a spark spectrometer enables destruction free material analysis e.g. on the frame. Only the paint must be removed from the substrate to use this procedure. A sample is not required to be taken.
The material analysis enables conclusions to be drawn regarding the age of the material. Newly constructed or altered vehicles can thus be detected without any room for doubt.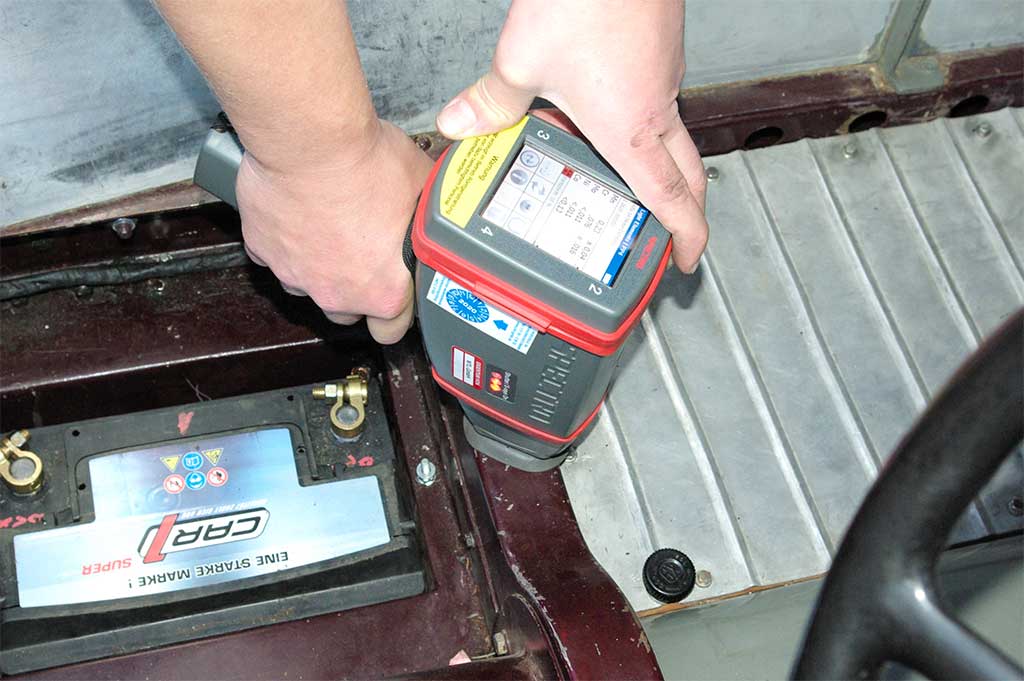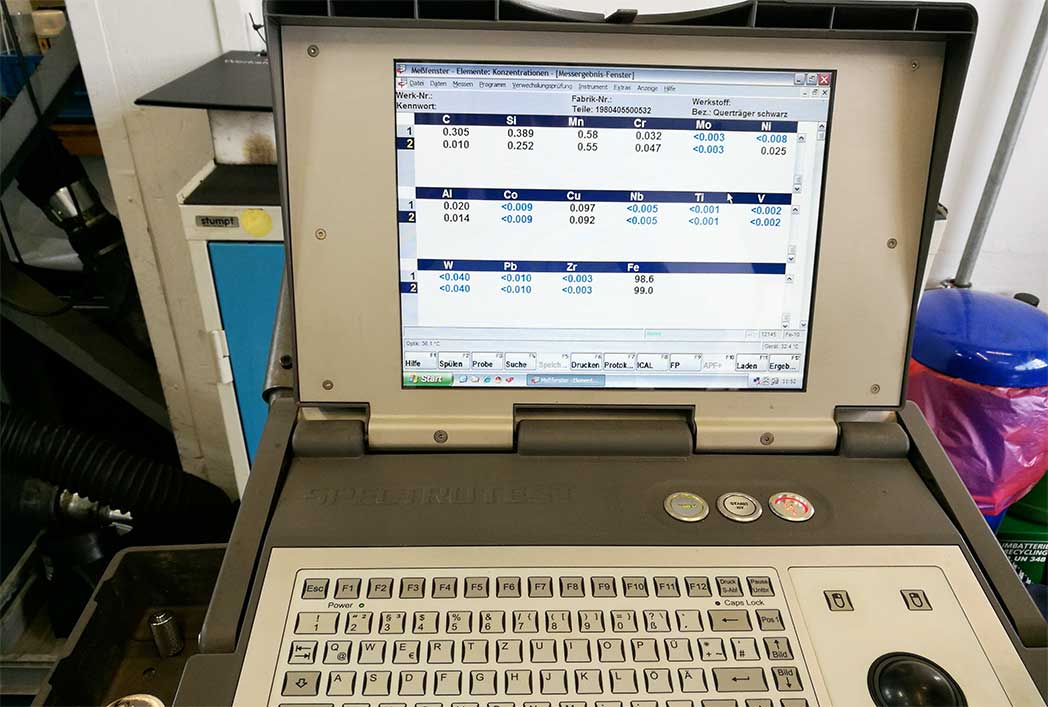 Ultrasound
The ultrasound test is used to determine wall thicknesses and layer thicknesses.
In the case of numbers that have been ground off, the numbers cannot be made visible again, however, it can be proven that material has been removed.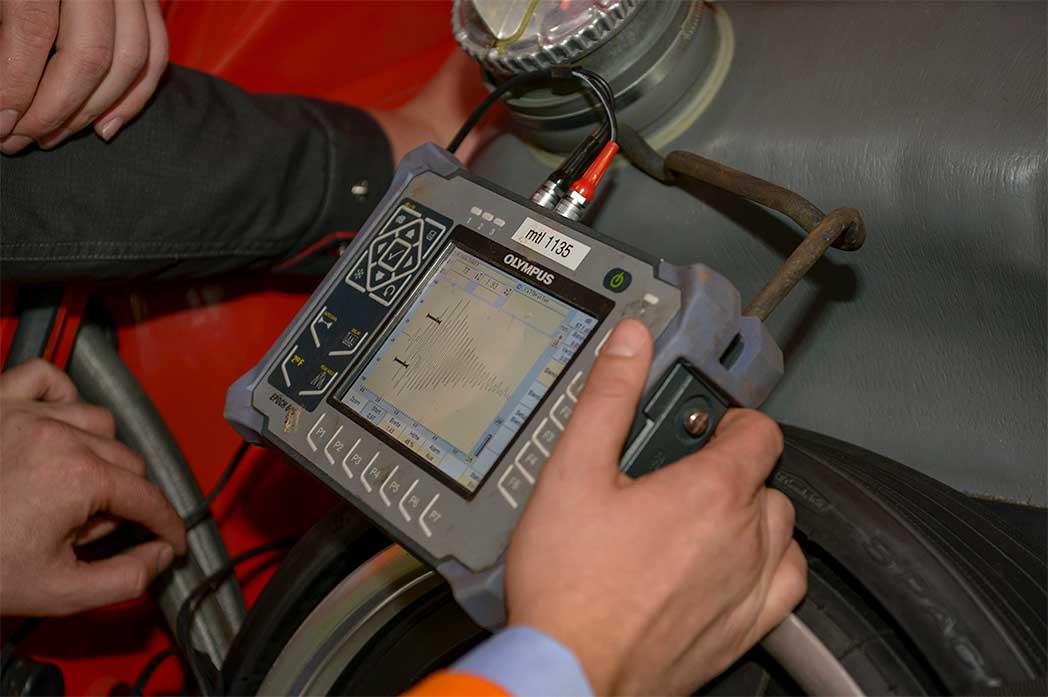 Acid testing
The acid test is a classic and simple means by which to determine structural changes. The application of acid can reveal weld seams or altered numbers. The acid test has now been largely replaced by other procedures, and is today considered outdated.